Obama In Superb Smash Bros Brawl?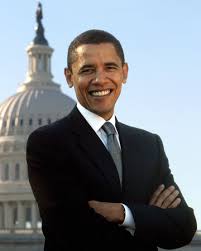 there are a rumors that u.s. President barack obama will be in the super smash bro mojo as a secret playable character. we have talked about it in our xat.com chatroom few people believe it few do not
some one apparently leak his special moveset so gets go over it
His neutral special he does a speech. the more u hold the more effective it gets. there are a few types of speeches Obama talk but the supposed leaker will not talk about them
side special he kicks down a door thanks to his popular utube video of him kick a door down. this is a epic reference to that in super smash bros. brawl
Up special.. he walks up an stairs. You can yell and trip. wowsers!!!
down special Barak Obama shows the medal of honor. acts like a shield, protects you when you were it.
HIS FINAL SMASH HE DOES DOWN A AMERICAN DRONE WAR AND EPICLY DEFEATS HIS OPONENTS
so there was obama moveset. what did u think is it real? Who knows! lol
---
screenshots of obama in smash bros
Update here are screenshots. they look fake but idk im no judge